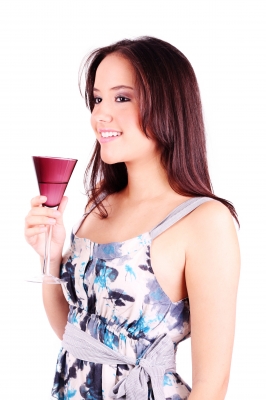 Ahh, springtime!
As we start to sit outside and enjoy cocktails and beverages with friends and family, it's fun to think about spring like drinks. If you don't drink alcohol, this lavender simple syrup can be added to sparkling water and poured into lavender sugar rimmed glasses!
Here is our Lavender Martini recipe along with lavender syrup and sugar.
Lavender Martini
2 oz gin or vodka
1/2 oz lavender simple syrup
2 dashes orange bitters
shake shake shake and pour into a lavender sugar rimmed glass.
Lavender Sugar
Mix 1 cup sugar with a few sprigs of lavender. Put in a jar or baggie and shake everyday. After 2 weeks, you will smell the lavender strongly and it's ready!
Lavender Syrup
1 c water
3 T dried organic lavender flowers
2 c sugar
Bring water and lavender to a boil. Add sugar and stir until dissolved. Allow to cool. Store in jar in fridge.
Wet rims of glasses and dip into sugar. Pour in martini or lavender sparkling water and garnish with a sprig of lavender.
Enjoy with someone that makes you smile!
xo
Image Courtesy of David Costillo Dominici at Freedigitalphotos.net
Has my post helped you? Leave a tip here
comments